Suitable for cutting all types of fabric such as; knit, silk, cotton, wool, linen, leather and chemical fiber goods, etc.
Low noise, stable operation, easy to operate.
Runs on ordinary house current. Features include a one-touch sharpener, stationary carbide and counter blade, double insulated motor and Finger Safety Guard. Grip-style switch. Press switch to start cutting, release to stop. 6 foot line cord with standard plug.
Popular Optional Parts

Kept in inventory for future use.

Hexagonal
Replacement Blade


Blade # C-13

Blade Size:


2" (50mm)
10 Ft. electrical cord

Cutting depth : 7/16" Max.
Electrical : 110 volt

Grip-style Switch Bar - automatically stops when NOT pressed.
Shock Protection - double insulated against electrical shock.
Shielded Ball Bearings - require no lubrication or servicing and ensures free and quiet operation.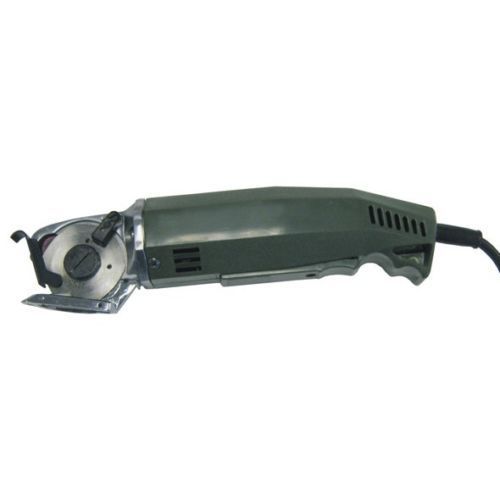 Included;
Instruction Manual & Part diagram included along with;
1-Extra Blade,
1 extra sharpening stone,
1 extra safety motor coupling (prevents motor & gear damage)
To place an order check box then click on add to your cart.