SewStrong RE607
Portable Walking Foot Machine Straight Stitch with EXTENDED ARM
Work Space is Approximately 9 inches from Needle to Machine Arm.
Sold out!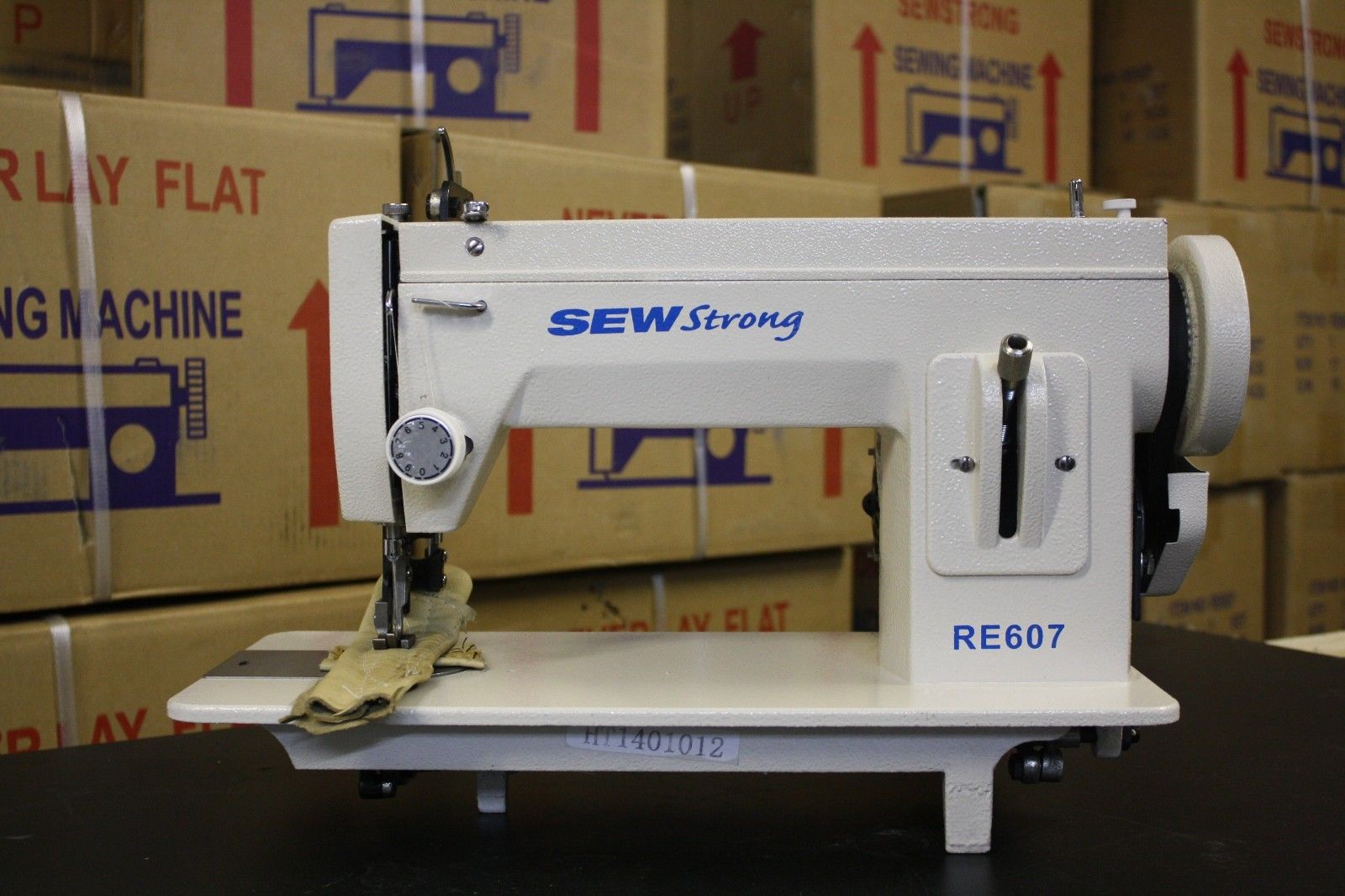 For sewing medium to heavy weight fabrics. Canvas, nylon, vinyl, leather, synthetics, and similar materials.
Main Uses; For sewing boat and truck covers, tents, awnings, sails, parachutes, tarpaulins, wet suits, leather, shoes, boots and similar products.
(16 1/2" x 7" MACHINE BED SIZE)

Included;
Instruction Manual,
Screwdriver
Oiler with Oil
Commercial Thread Stand,
Variable Foot Speed Control
4 Extra Bobbins
10 Extra Needles

All machines are tested and shipped with a sewn Leather Sample.
And YES! the SEWSTRONG RE607 is equipped with REVERSE FEED.
Contact SEWSTRONG | email | Phone: 845-627-8873