Model CM491
Sews either 2 hole or 4 hole buttons in any size from the smallest shirt button to that used on underwear, pajamas, coats, aprons, etc.
Completely portable and automatic.

No electric plug or connections necessary.

No motors to worry about or belts to break.

Instant change to sew 2 and 4 hole buttons.

6-10 seconds to sew a button

Automatic stop, automatic thread-break.

Full range of button sizes.

Sews flat and shank buttons.

12 firm stitches in every button, with last 2 stitches double locking button to material.

Durable construction
Ideal for Quick Repairs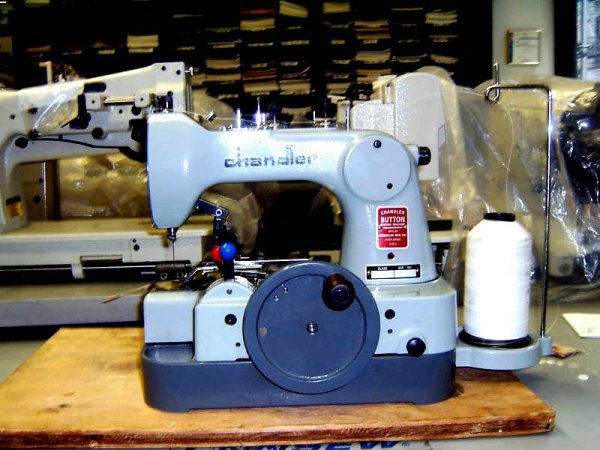 Designed for use in such industries as laundries, coat and apron supplies, institutions, hospitals, hotels, dry cleaners etc.